Recruit Holdings invests in Align Commerce Corporation, a provider of "Align Commerce," an international payment service using blockchain technology
Nov. 18, 2015
Recruit Holdings Co., Ltd.
Recruit Holdings Co., Ltd. (Recruit; Headquarters: Chiyoda-ku, Tokyo; President and CEO: Masumi Minegishi) has invested in Align Commerce Corporation(Headquarters: California, USA; CEO: Marwan Forzley) through RSP Fund No. 6, LLC. operated by Recruit Strategic Partners.
1. Goal of this investment and collaboration
Through this investment, Recruit aims to popularize the company's international payment service which is expected to see growing needs in the future. Payments beyond countries and currencies aligned with purchasing other countries' products on websites or using other countries' outsourcing services, are expected to expand in the near future. Especially it is expected to grow among small- and mid-sized enterprises (SMEs).
Align Commerce Corporation is planning to use the funds raised to facilitate the development of new products and expansion of customer bases especially in the United States.
2. Overview and characteristics of Align Commerce Corporation
Align Commerce Corporation developed and is operating "Align Commerce," a unique payments system which provides outstandingly low fees with the use of blockchain technology. The company is now providing international payments services to businesses in 60 countries, in 22 of which both inward and outward payments are available. In addition, security-focused service design and operation, such as setting strict standards for the selection of service providers, have attracted a large number of users. The company has conducted over 1 million USD transaction since the launch of the service in April 2015. The service provides primarily SMEs and sole proprietors with a convenient UI/UX for the operation screen, requiring only a few minutes to register. Users can access to the service from tablets and smartphones (browser-based) in addition to PCs.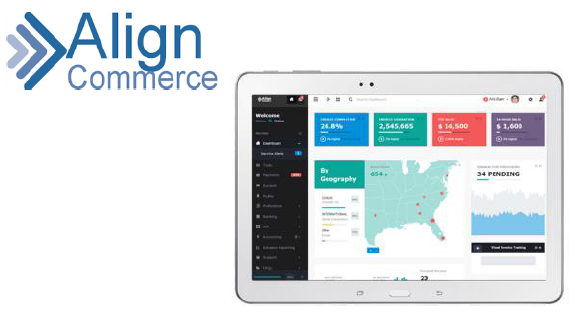 | | | |
| --- | --- | --- |
| (1) | Company name | Align Commerce Corporation |
| (2) | Representative | Marwan Forzley |
| (3) | Headquarters | 75 Broadway, Suite 202 San Francisco, CA 94111 |
| (4) | Established | March 13, 2014 |
| (5) | Main business | Development/operation of international payments services |
| (6) | Website | https://aligncommerce.com/ |
3. Overview of RSP Fund No. 6, LLC
(1)
Company name
RSP Fund No. 6, LLC
(2)
Representative
Akihiko Okamoto
(3)
Headquarters
8-4-17 Ginza, Chuo-ku, Tokyo
(4)
Established
November 12, 2014
(5)
Main business
Investment development and venture capital
(6)
Operating Company
Recruit Strategic Partners
http://recruitstrategicpartners.com/about-us.php
For details of this matter, please check the following: